Holographic Pouches: Elegance Meets Innovation
Illuminate Your Brand with Holographic Pouches
In the modern era, packaging isn't just about containment—it's about making an impression. Holographic pouches seamlessly blend the charm of aesthetic beauty with cutting-edge technology to provide an unforgettable packaging solution. With their shimmering finishes and dynamic visuals, our holographic pouches are designed to elevate your product's presence on the shelf and capture consumer attention like never before.
Features
Striking Visuals: The holographic finish of our pouches offers a captivating and ever-changing play of colours that dances with light, ensuring your product never goes unnoticed.
Premium Quality: Made from durable materials, our pouches ensure the safety and freshness of your product, while the holographic layer remains resistant to scratches and wear.
Versatile Use: Perfect for cosmetics, snacks, gifts, crafts, jewellery, and more. Let your product shine, no matter what it might be.
Benefits
Boost Brand Image: The unique design helps in brand differentiation, ensuring that your product stands out in a crowded marketplace.
Enhance Consumer Experience: The tactile and visual allure of the pouch increases perceived product value, fostering a positive customer association with your brand.
Protect Product Integrity: Not only stylish but also functional, the pouches offer protection against moisture, UV light, and external contaminants.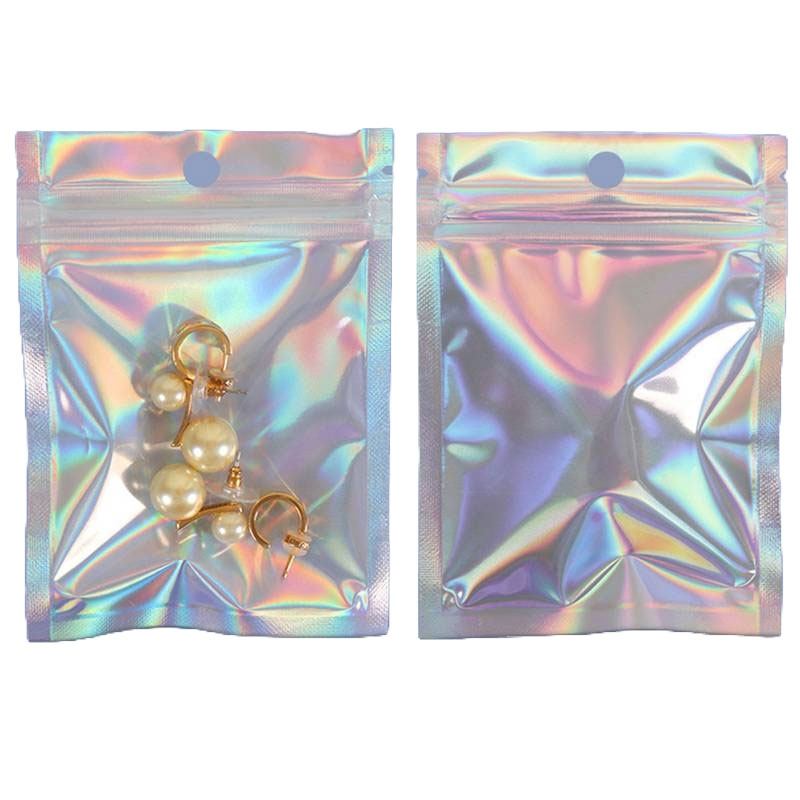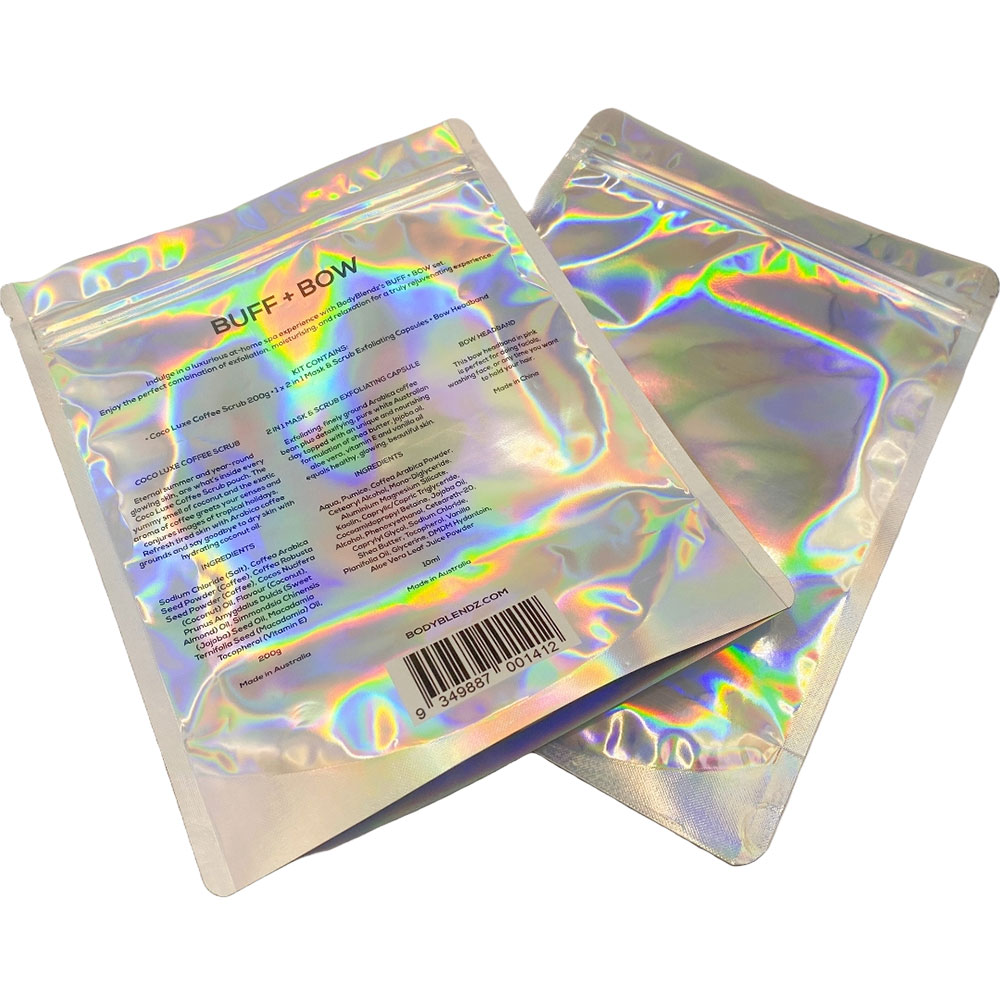 Customisation Options
Every brand is unique, and so should be its packaging. Our holographic pouches can be:
Tailored to Size: From small to large, we cater to all size requirements.
Custom Printed: Get your logo, brand name, or any other design printed on the pouch for a personalised touch.
Various Seal Options: Choose from zip locks, heat seals, tear notches, and more to suit your product needs.
Why Choose Our Holographic Pouches?
High-Quality Assurance: Our pouches undergo rigorous quality checks to ensure consistency and excellence.
Affordable Pricing: Get the premium look without the premium price tag.
Fast Turnaround: With a dedicated team and advanced machinery, we guarantee swift delivery to meet your business demands.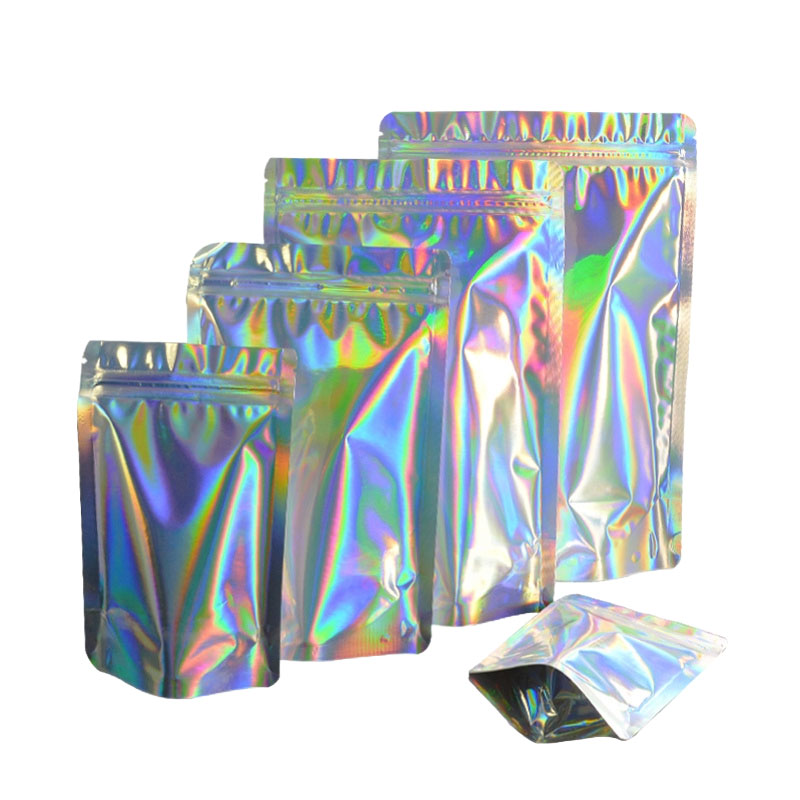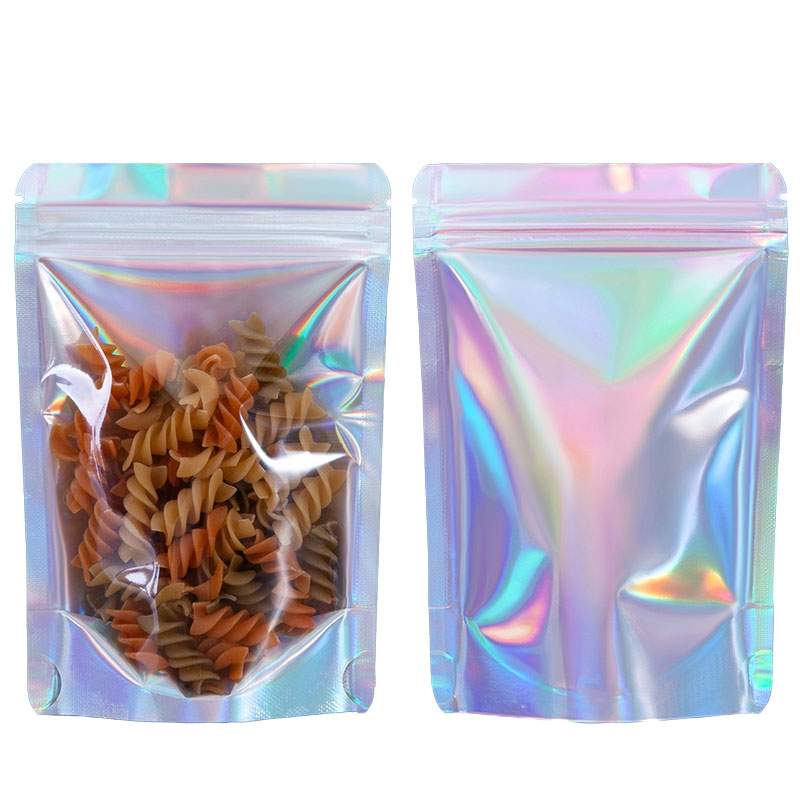 Holographic pouches are not just a packaging solution, they represent the convergence of innovation and aesthetics. In an ever-evolving market, these pouches offer brands a distinctive edge, combining visual allure with functionality. They cater to both practical needs and modern tastes, ensuring products aren't just safely packaged but also presented in a manner that captivates. Embracing holographic pouches is a testament to forward-thinking and a commitment to unparalleled product presentation.
To request an accurate quote from us, please fill out the form below. If you have any questions about using this form, please send an email to info@vivopak.com.au